Traditionally known as one of China's most popular television companies, Changhong is now looking to vie for the Middle Kingdom's most precious treasure: smartphones.  After partnering with Baidu to create its famed "Cloud" phone in May, the Mianyang, Sichuan-based manufacturer will now be releasing its own phone entitled the "Z1."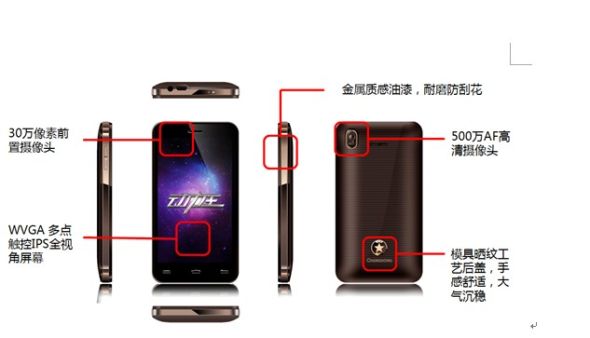 The phone looks pretty typical, so its strongest value should be the price point.  It comes in black apparently, and hearsay is that it will be running Android. Though the screen size appears to be large, though Changhong has not revealed all the specs as of yet.
This is a great time for consumers, but I think a lot of companies are going to fall into a trap very soon. There will soon be an oversupply of phones on the market, and someone is going to fall through. With so many of these companies making mobile phones, there will definitely be a few that will lose this game. If everyone makes a phone, nobody will sell a phone and the price is bound to fall drastically.  Changhong isn't even a phone company.
Source: Sina Tech
Related Posts: